Well, it's not really Strawberry Shortcake, but it is a strawberry.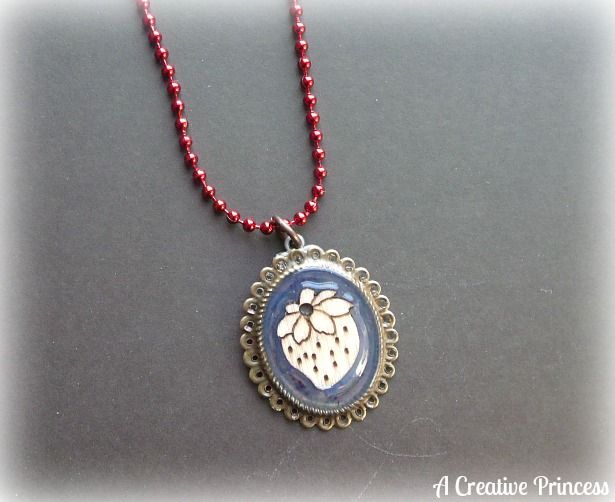 Just look at those cute little wooden buttons! So many possibilities! But I made Triniti a
Bottle Cap Necklace
for Valentine's Day and needed another necklace for Tierni because Heaven forbid one little girl would get a necklace and the other one not! Don't you just love sisterly love?!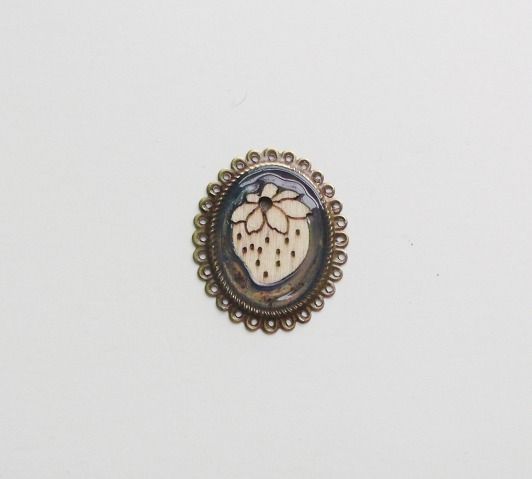 I took the strawberry and glued it to the metal base and then added Dimensional Magic.
Here's my tip of the century! I found these charms at JoAnn's and thought they would be perfect to use for bails. Can you see in the picture that it says, "made with love"? How perfect for any necklaces that you might make!
I used E-6000 to glue it to the back.
Add a jump ring and you're finished. You really don't even notice that the bail is a different color.