I made a couple of these frames for stocking stuffers at Christmas, but I'm thinking they would be cute little Valentine gifts.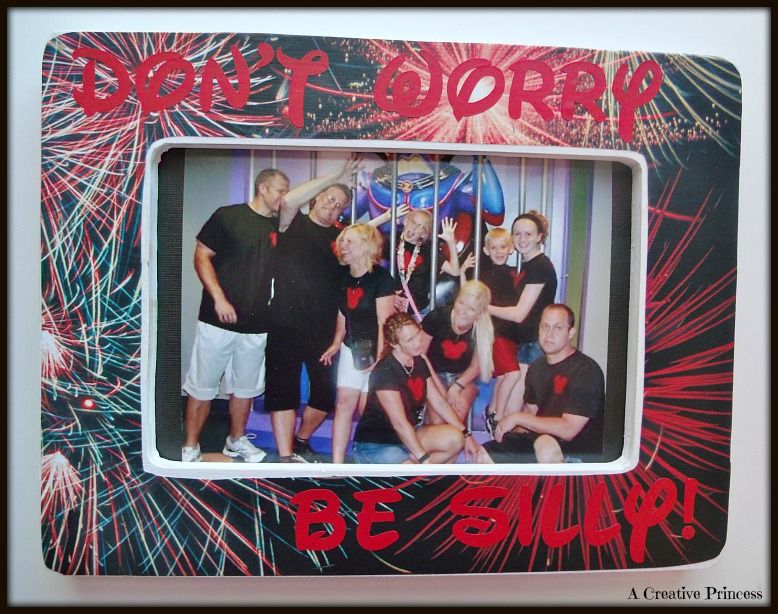 The picture was taken when we were in Disney World last year and has always been one of my favorites. It just sums up our whole trip. We couldn't have had more fun!
We're trying our hardest not to go back this year because the kids voted and want to go to Hawaii next year. Problem is, I'm hearing voices in my head and they sure sound a lot like Mickey and Minnie calling my name!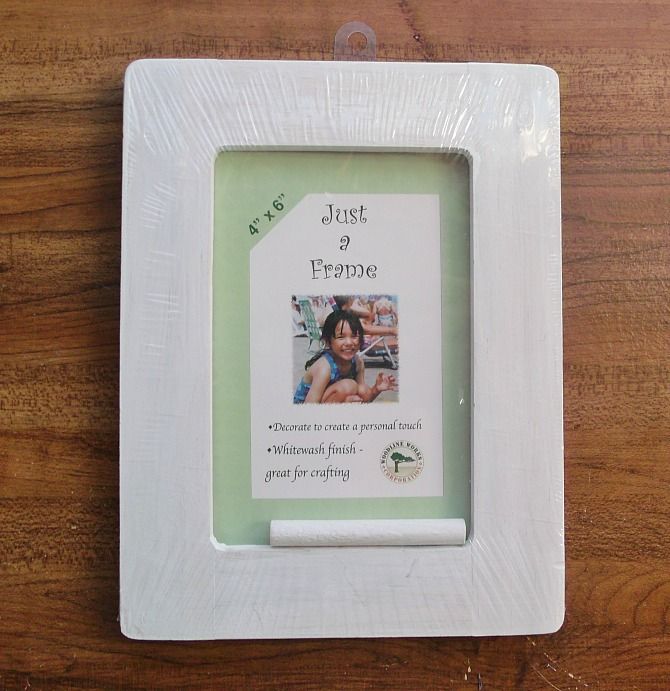 Whenever I'm at Michael's, I always pick up a couple of these frames for $1.00. Yeah, I know, it's a hoarder crafter thing, but you never know when you might need one (or twenty).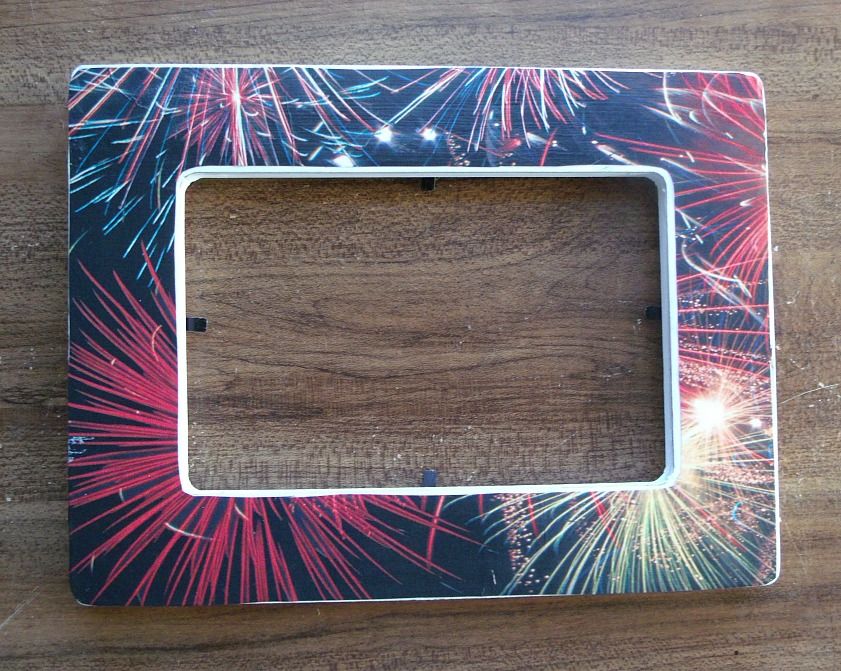 Found fun paper and mod podged it to the frame.
Then I cut the words out using my Cameo with the Waltograph font.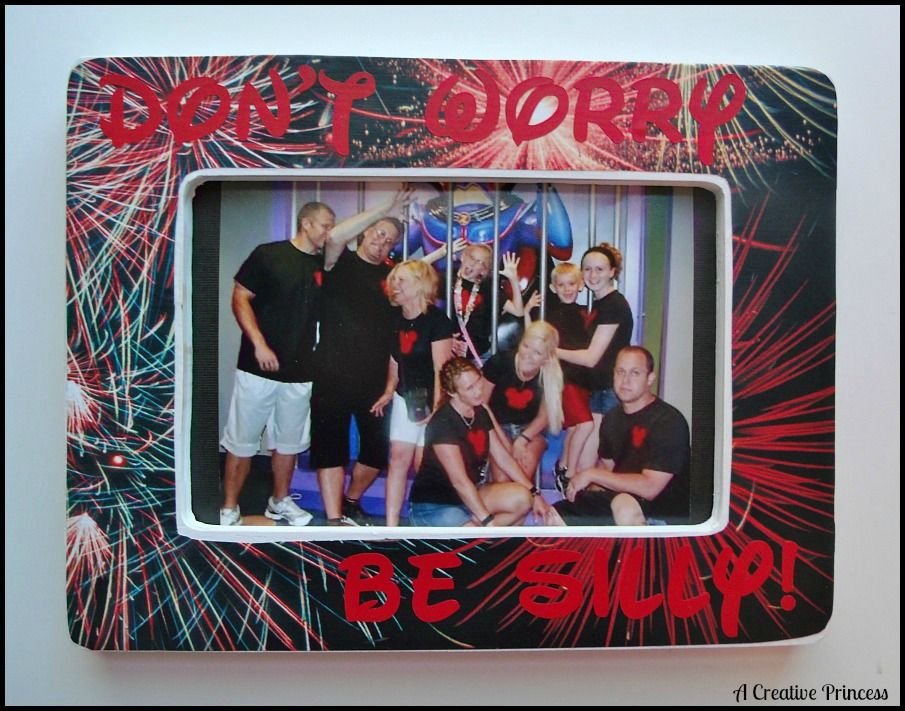 Add your picture and you're done!
By the way, I made these the night before Christmas Eve because I realized that Josh (on the right) and Brandon (on the left) were each 1 thing short in their stockings. Do you all do that? Make everything even? Or is it just me?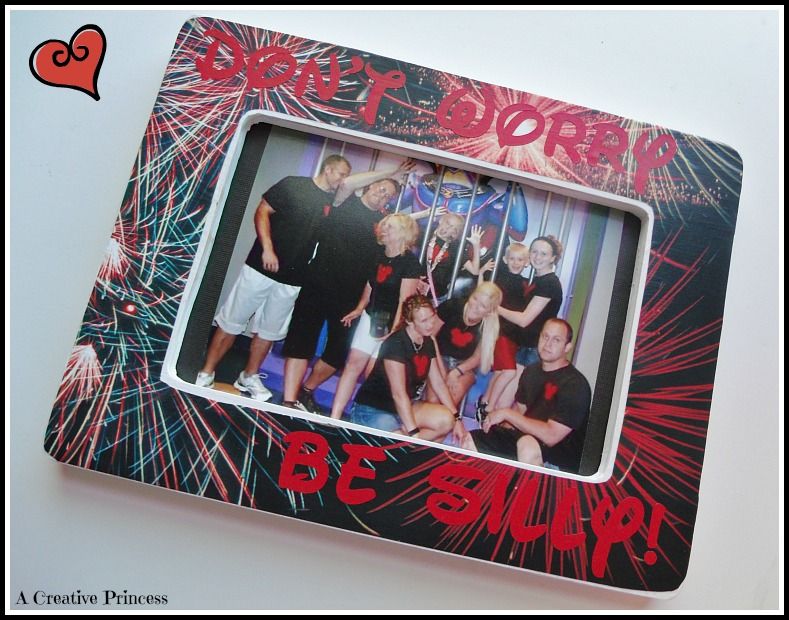 I really wish that I had made me one, even though Josh must have been looking at the camera guy that said be serious and I obviously was looking at a different person holding a camera!
Happy Monday!