Not really, but kind of.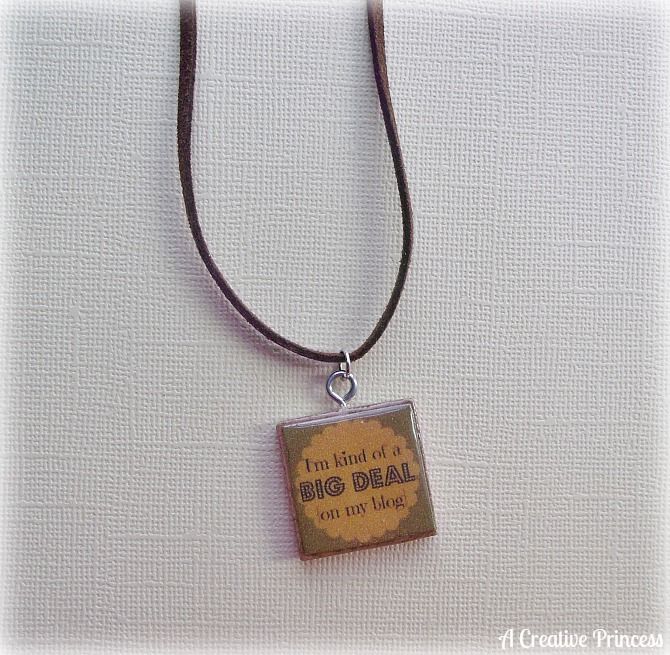 We have good friends of ours who (lovingly) tease me about my crafting blog, so I made this just for fun to wear whenever we're with them.
I ordered these little wood squares from
Pick Your Plum
a couple of weeks ago.
I created the image using Pic Monkey and then put it in a Word document to size it to what I needed.
I stained the wood first and then Mod Podged it on and added Dimensional Magic.
I cut this out of my business card and put it on the back the same way.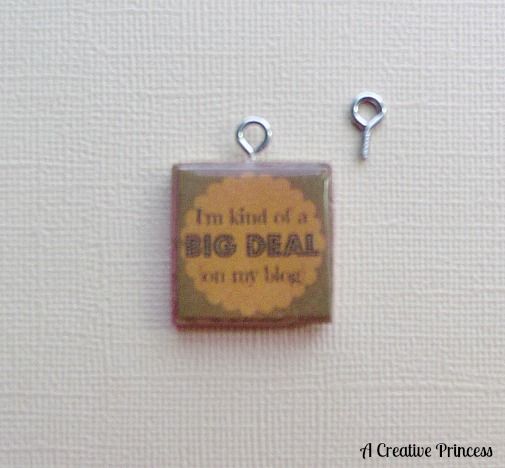 (Sorry that's so blurry!)
Because I had something on both sides, I didn't want to use a bail. I bought some tiny little eye screws (I think that's what they're called) and screwed it in the top. I was holding my breath that it wouldn't crack the wood, but it was so small, it didn't.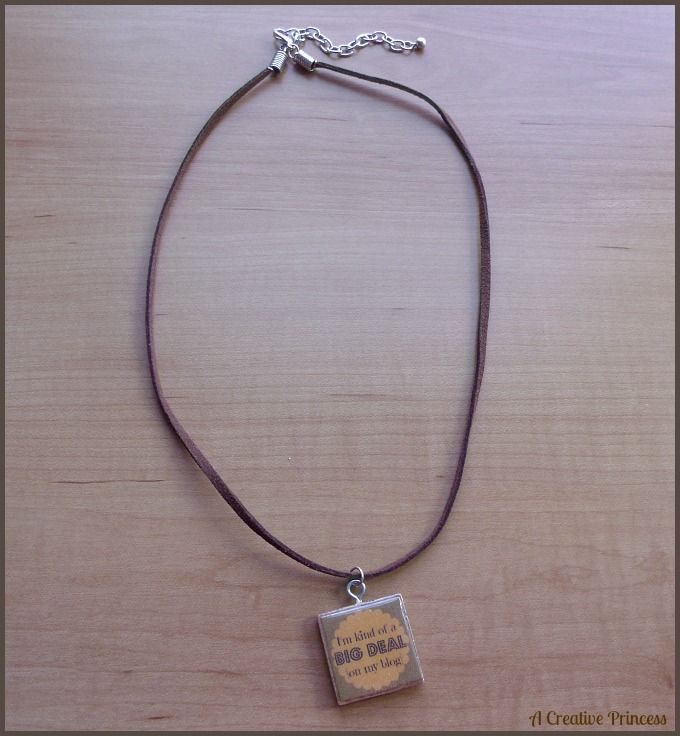 Add a jump ring and attach it. FYI, if you check the clearance aisles at Hobby Lobby and Michaels, you can every now and then pick up those necklaces for $1.00.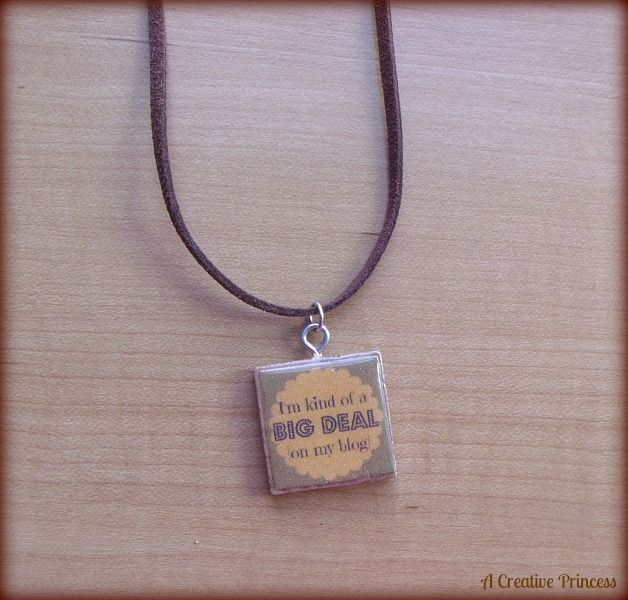 Happy Friday!


Here are the parties I join.