Greg and I both had the flu on our anniversary in January and the only thing we did for each other on that day was share the Kleenex and cough medicine. Oh, and compared who was sicker. Romantic, huh?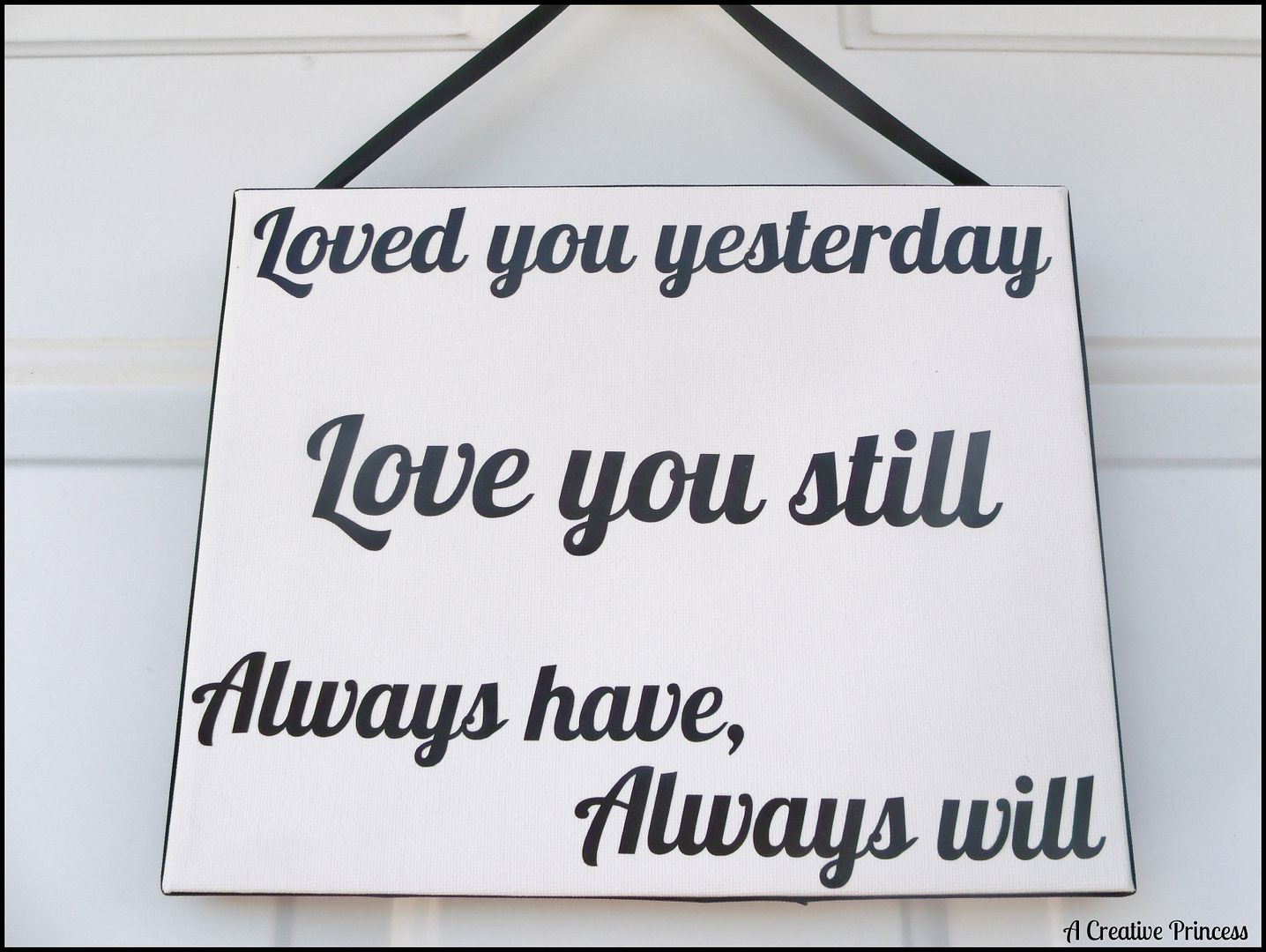 So I thought I would make him something for late anniversary/Valentine's Day.
(Just between you and me, I really wanted this to hang with another picture that I had.)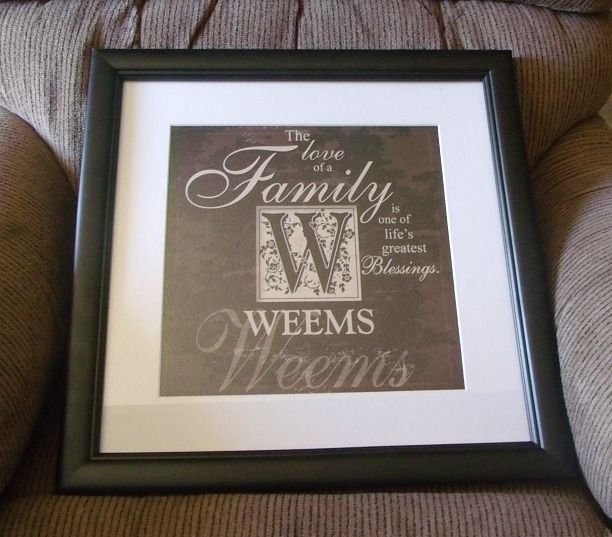 Our sweet son, Brandon, had this made for us for Christmas. I love it almost as much as him!
I've always loved that quote so I cut it out of vinyl and stuck it to a canvas mat. I wasn't real sure how good it would stick to it, but after some extra rubbing, it worked.
I used scrapbooking double stick tape and put ribbon around the edges.
And stapled ribbon to the back to hang.
I'm so happy with the two of them hanging together.
By the way, see that lamp? It was a trash to treasure that I upcycled. It's
here
if you want to see the disaster it was before.
Happy Friday!
Here
are the linky parties that I join.